Our sincerest apologies from the start: this corrugated metal Avondale rehab is not for sale and probably won't be for quite a long time. Curbed was given an opportunity to feature the radical architectural makeover, and the process used to acquire and execute such a small-grain regenerative project is something we should all know about. Homeowner Maggie Marystone reached out to Curbed via email, and was more than happy to volunteer info. She began her quest for an affordable rehab opportunity in 2008 after tapping out of an arduous condo search. Single-family home purchase was cost-prohibitive until Marystone found the city's Preserving Communities Together (PCT) abandoned home acquisition program. The revolving list of city-owned eligible rehabs (presently standing at just three properties) eventually delivered an enticement: 3036 N Gresham Avenue.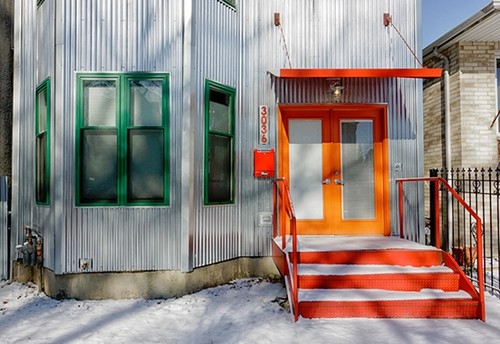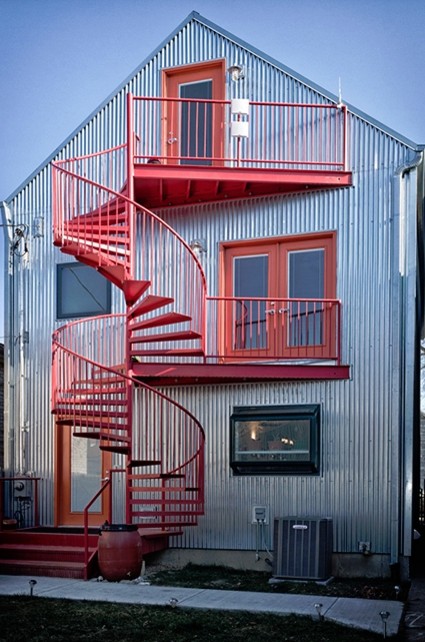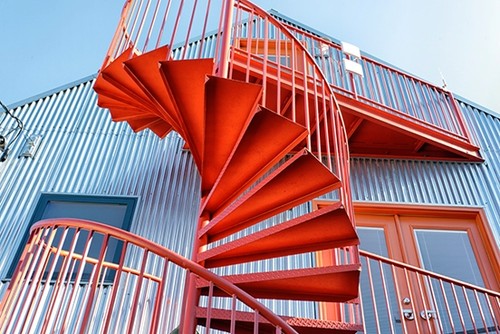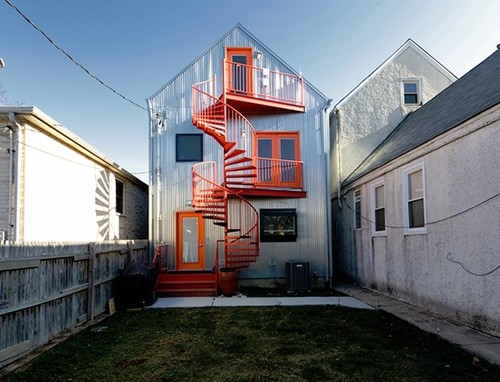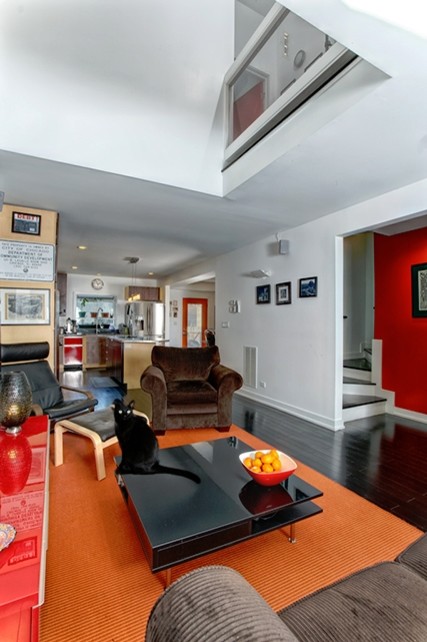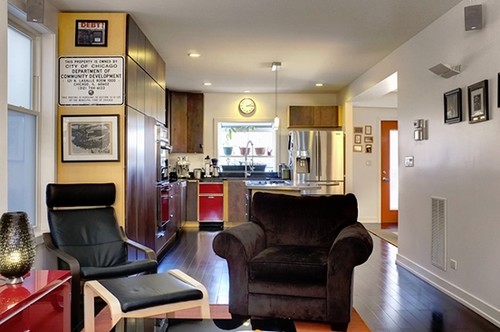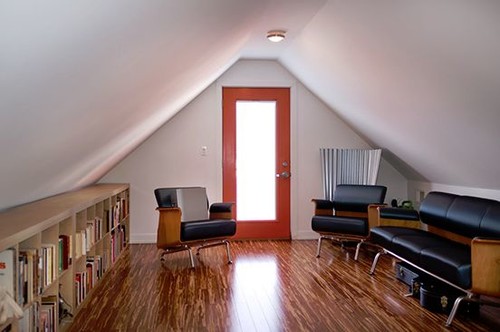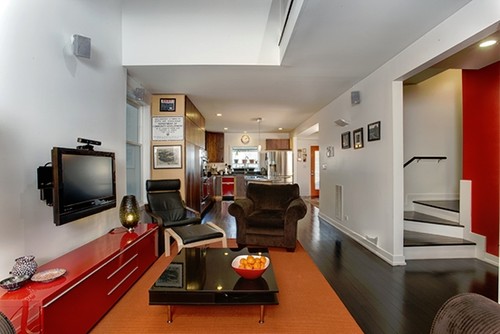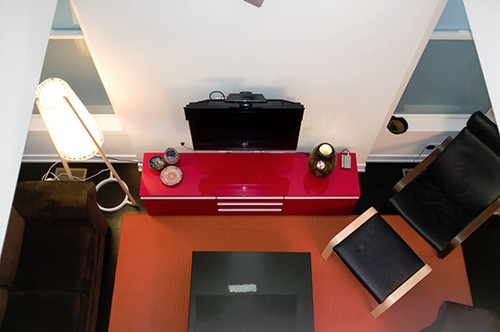 As the website informs, interested parties may submit an abandoned property for the city to consider acquiring and selling back to the applicant through the court. In either case, the PCT homes cost $5,000 with a monthly maintenance fee collected through the duration of redevelopment (Marystone estimates spending $11,700 on these startup costs).
Marystone enlisted the help of architect Patrick Thompson of Manske, Dieckmann & Thompson in preparing her application, complete with renderings and a detailed budget. The city chose Marystone's application over 10 competitors and Thompson was hired to complete the turnaround. "The very first time we met with Patrick, he suggested using corrugated metal for the exterior siding of the house," writes Marystone on her tell-all blog This Abandoned House. And so they did, lots of it.
The design/build began in earnest in mid-2010, following months of zoning applications and redevelopment agreements, and after a flexible low-interest loan (with 3% down payment) was secured from Neighborhood Housing Services of Chicago. After six months of construction and a grand total expenditure of about $250,000, Marystone and her partner moved in. The saggy 3-flat, vacant for at least six years, was now a conspicuously contemporary single-family. "We've gotten a lot of feedback on the house," recalls Marystone. "From restaurant delivery drivers (they all love it), to road construction contractors ("That is atrocious!"), to a guy we met at a neighborhood bar ("You know who would live in that house? Kramer."). The neighbors don't seem to mind it ("We call it the spaceship house."). All in all, I think most of the neighbors are happy that it's fixed up and occupied."
·This Abandoned House [blog]
·Tin House [Houzz]
·Manske, Dieckmann & Thompson Architecture [official]